January 19 Talk: 'Stitching Stones of the Past'
Angela Bentley, a local embroiderer shows examples of her
work
February 2
Sit and Sew with Sally Ann Douglass
The Mayor's Quilt
February 16 Contemporary Quilt Group's Suitcase Collection
'Childhood Memories'
March 1 Sit and Sew
The Mayor's Quilt
March 1 A.G.M.
March 22-25 NEC, Birmingham
Fashion, Textiles & Embroidery Show
April 5 Talk: Ginny Epstein
'Plaiting - Past and Present'
April 19 Sit and Sew
The Mayor's Quilt - Finishing Off
April 21 WORKSHOP with Bailey Curtis
Dyeing and Printing
Use hot water dyes which can be used in the microwave or pan
10am - 4pm
May 3 Talk: LIz Hewitt
'Strip Joint'
- African strip cloth seen in a new light
May 17 Sit and Sew
with Julia Oakshott
Reversible quilt with wadding
May 17-20 Quilts UK, Malvern
June 7 Talk: Sally Sparks
'The Joy of Ice and Rust'
A textile artist's impression of Antarctica
June 16 WORKSHOP with Helen Keenan
Have a ripping time making a landscape quilt
10am - 4pm
June 21 Sit and Sew with Helen Lammiman
'Inchies' - all will be revealed
July 5 Summer Social
with Show and Tell
August 9-12 Festival of Quils, NEC Birmingham
September 20 Talk: Ann Jermey
'And What's Wrong With Hexagons?'
October 4 Sit and Sew with Brenda Litchfield
Hand Quilting and Applique
October 18 Talk: Ann Rippin
'The Academic Quilter'
October 26-28 Autumn Quilt Show, Malvern
November 1 Sit and Sew with Pearl Lewis
Folded Log Cabin
Also Judy Shaw is bringing along her collection of 11 quilts
*

November 15 Talk: Rosalind Johansson
'Textiles in East Africa' with samples
December 6 Christmas Social, Supper and Show and Tell
*
This meeting will be held at: The Pavilion
Hatherley Lane
Cheltenham, Glos GL51 6PN
Powered by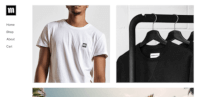 Create your own unique website with customizable templates.